New Electrical Machines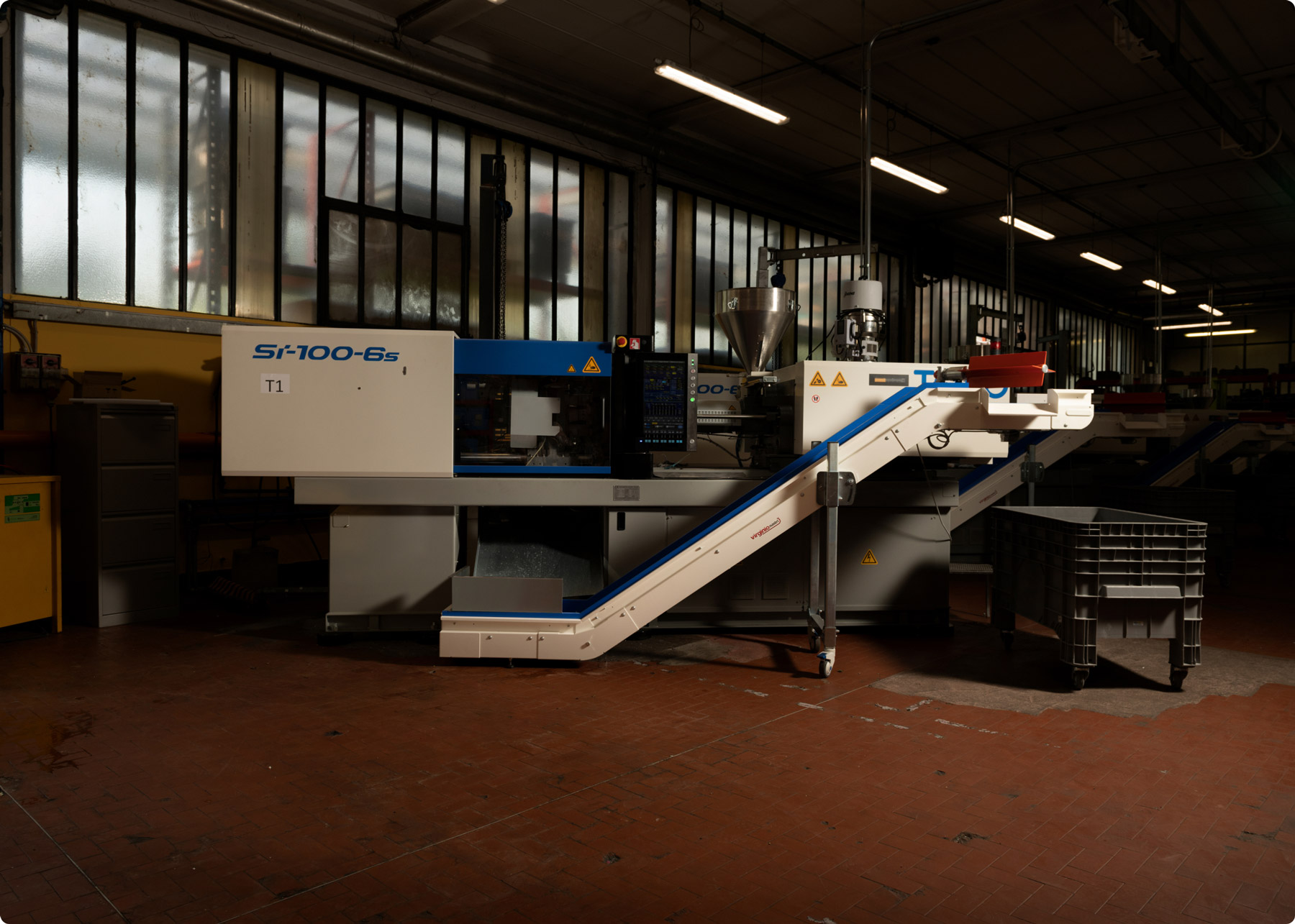 Mabel has introduced new power-saving, high-productivity electrical machines in its production line
Mabel and innovation make up an ever-stronger match, also thanks to the company's investment in new all-electric injection moulding machines. These new machines, which are now being phased in, already constitute a complete production line. The new machinery brings multiple and relevant advantages with it: its advanced technology significantly improves the machines' productivity and reduces their environmental impact, thanks to their quietness and lack of emissions compared to conventional hydraulic machines.
Faster and more accurate machines
The next-generation electric machines installed by Mabel offer meaningful advantages: they are faster and more precise than hydraulic ones, and, since they do not need to constantly maintain hydraulic pressure, they only consume power when they are running. This makes them much cheaper. In addition, as no oil has to be heated, the turn-on time is considerably shorter..
Lower energy consumption, no more fuel and oil
Energy consumption in production is significantly reduced and conditions for workers are improved, since the production area is cleaner and quieter, no exhaust gases are emitted and there's no more lubricating oil to handle and dispose of. An important innovation that integrates Mabel's strong commitment in R&D for new eco-friendly materials such as bioplastics.